I will give you a glimpse of what I am occupying some of my time with. My mother received a

horse

for her birthday, it was a shared dream her and I had. But the horse turned out to be unable to be tamed, she (the horse, that is) was already too old for this so we had to give her away.. But that sadness didn't stop us pick another horse to be ours.
She's not ours with certificates yet, but she behaves as if she is. Here are some photos of us.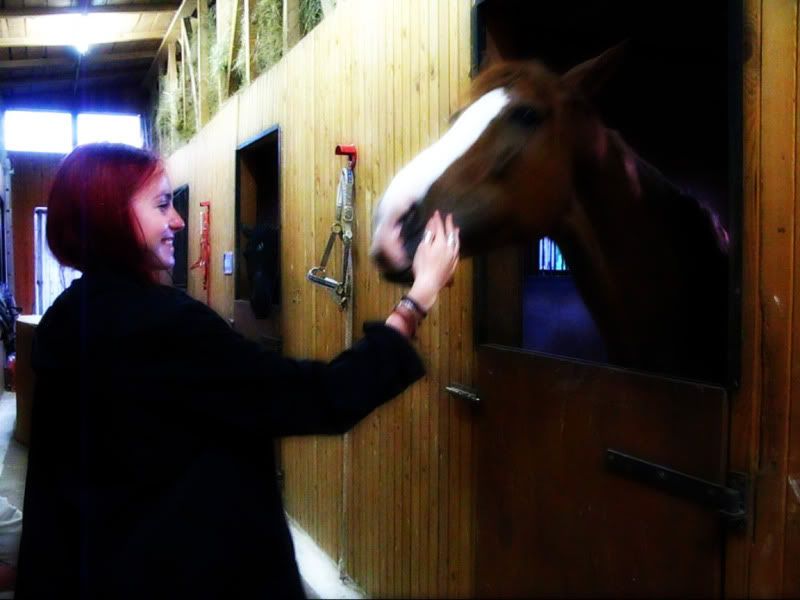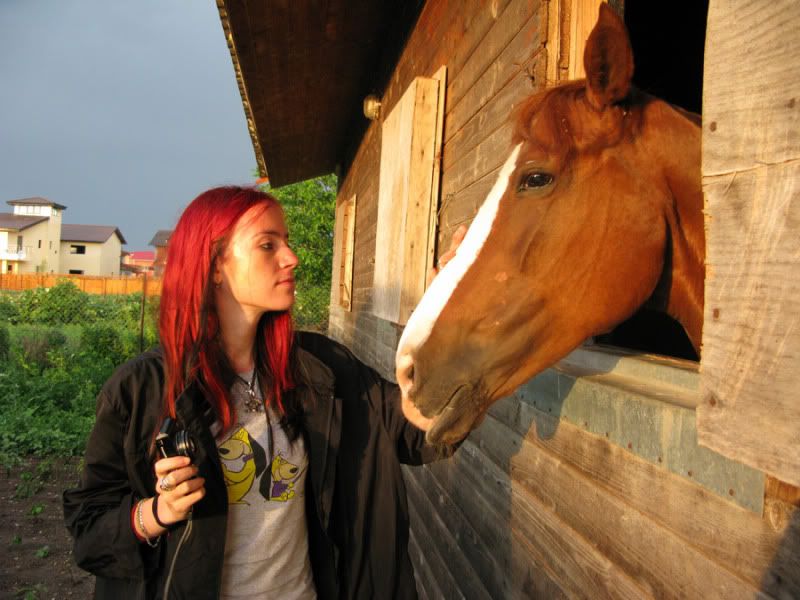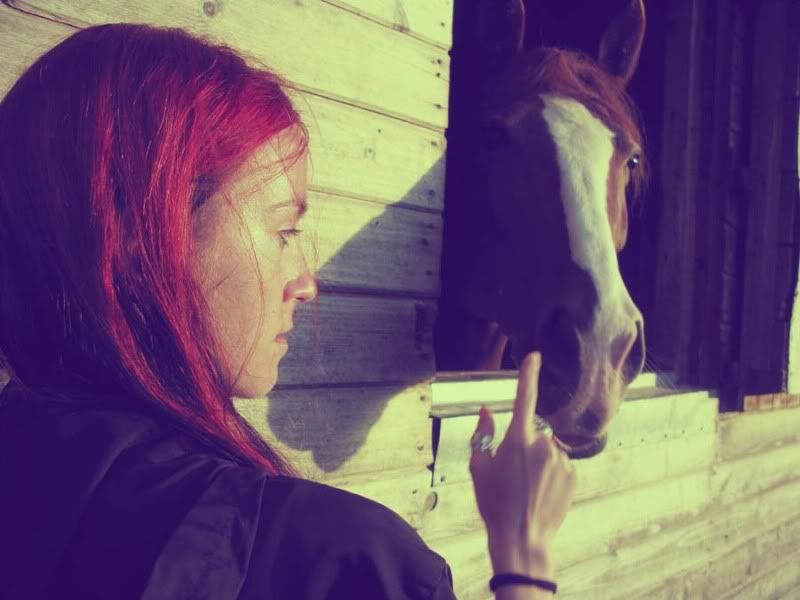 I am not an animal freak, but horses have always been a "weak spot" of mine. I also decided upon my next tattoo and it will be a stylized horse. They give and have this state of freedom and they sense people. No wonder why that was the final test in "28 days", in order to trust yourself.
My best friend is a horse lover, too. Many people love horses, but I think that we're a bit more insane. I want to take her there..
This is a kind of

freedom

.